Hey everyone...Guess WHAT?! It's STILL our Birthday!
How old are you now....how old are you now....
FOUR
! That's right we are now
4
years old and we are celebrating in style!
We are now in the second part of week one, and we are having a blast. Be sure to play along for a chance at winning one of the prizes from our fabulous sponsors!
The challenge this week is as easy as it can get!


'Anything Goes'
So play along! It may be you that will Win one of the Prizes that we have on offer for you:
Our wonderful sponsors
and
Prizes
Prize - 5 digis of the winers Choice - and a GDT spot at Fab'n'Funky Challenges
The first South African online digital image store was launched in 2010
–
Digistamps4Joy (or DS4J)http://www.digistamps4joy.co.za/eshop/ . In February 2012, Margy Kieser took over ownership of DS4J, and there are now two South African artists who contribute to the more than 500 images available. Margy has taken the store to new heights and the store now stocks digis that are cute, whimsical, artistic, sometimes serious, and sometimes humorous. The store has PAYPAL and EFT (South African) facilities. Digistamps4Joy offers a monthly freebie on the first Friday of every month, and holds regular bi-weekly card challenges on our blog (http://digistamps4joy-sa.blogspot.com )that draw entries from many international card makers. Feel free to join us in our challenges!
- the prize is 5 images of the winners choice from DS4J shop
Prize is 3 images of the winners choice from the
Lacy Sunshine Shop
Inky Impressions
prize is 3 digis of the winners choice
The fabulous Flonzcraft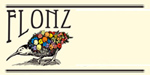 prize - $20 voucher to spend in store - with free shipping! how great is that!
We also have a lovely new GDT joining us
Alison
visit her lovely blog at
http://alisonscraftroom.com/
She has used the super cute Spunky the Mouse
from Stampart by Kathryne - available
Here
and here are more cards from our talented DT girls
Jackie
using Splitz Pretty Pose from
Lacey Sunshine
Anne-Marie
using Kimmie's Letter by Inky impressions
Using an image by Lili of the Valley
Ginny
using
Lacy Sunshine
s Eleanor & Pickles Happy Lil Flowers
Pat K
using
Inky Impressions
digital stamp
Merry Kiss-mas Penguins
Wendy
Using
StampArt Design by Kathryne ~ Jem
Rachel
Using
Welcome Home
by Digistamps for Joy
We hope you'll join us in our birthday celebrations this week
Jackie and the Fab'n'Funky DT girls