Hi Everyone,
It's our Birthday and I'll cry if I want to .......... Wow!!! I can't believe that it's our Birthday again.
We are delighted to be celebrating our 4th birthday with week one of our fabulous two weeks of challenges so come on join in the fun for the chance of winning one of the prizes from our fabulous sponsors.
The challenge this week is an easy one
it's
'Anything Goes'
So this should be really easy for you to complete a project / card and enter our Challenge. Maybe you will Win one of the Prizes that we have on offer for you:
Our wonderful sponsors
and
Prizes
Prize - 5 digis of the winers Choice - and a GDT spot at Fab'n'Funky Challenges
The first South African online digital image store was launched in 2010
–
Digistamps4Joy (or DS4J)http://www.digistamps4joy.co.za/eshop/ . In February 2012, Margy Kieser took over ownership of DS4J, and there are now two South African artists who contribute to the more than 500 images available. Margy has taken the store to new heights and the store now stocks digis that are cute, whimsical, artistic, sometimes serious, and sometimes humorous. The store has PAYPAL and EFT (South African) facilities. Digistamps4Joy offers a monthly freebie on the first Friday of every month, and holds regular bi-weekly card challenges on our blog (http://digistamps4joy-sa.blogspot.com )that draw entries from many international card makers. Feel free to join us in our challenges!
- the prize is 5 images of the winners choice from DS4J shop
Prize is 3 images of the winners choice from the
Lacy Sunshine Shop
Inky Impressions
prize is 3 digis of the winners choice
The fabulous Flonzcraft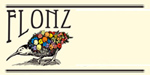 prize - $20 voucher to spend in store - with free shipping! how great is that!
We also have some wonderful GDTs joining us for this challenge
GDT Card Digi Stamps for Joy DT Member
Pam
Hello, name is Padmaja Ramesh but you can call me Pam. I moved near Houston, TX about 5 years ago from California. The weather here? You get summer and winter in the same week.
My life revolves around hubby, 2 sons and 2 papillion dogs. In between taking care of them I craft and sometimes paint with watercolors. I also read a lot especially science fiction. I love science and I think I approach craft the same way - I so love to experiment as I am very curious about how things are done. I love to learn different techniques and play as you can see from the projects in my blog. http://papillondigitaldesigns.com.
I'm honoured to be the Guest Designer from Digistamps4Joy.
using Little Chef available
here
our second GDT is the lovely Shuly
Who won our special first prize sponsored by Stampart design by Kathryne a short while ago
Hi, I'm Shuly, I'm a French mom of four little girls aged 7 (months), 2, 6 and 8.

I studied English at university and lived in England for 3 years.

I started making cards a few years ago when my husband offered me a cuttlebug!

I gradually learned how to use it by following tutorials on the internet. I still find it hard to start, the hardest part for me being paper matching and sketch!

I love how card making reshapes the world into a perfectly sweet and gentle one. I'm immensely grateful to Judith for letting me present my card as a GDT this week on Fab n' Funky challenge blog. It's a huge honour!
using Gracie from Stampart design by Kathryne Available here
And so its on with the cards from the lovely Fab'n'Funky DT girls!-
this is what I came up with
Anne-Marie
using Alannah from Stampart design by Kathryne available
here
Now lets see what the rest of the Design Team have got up to:
Pat
Using "Jazz Dance" by Flonz available
here
Dawn
Using "Eleanor and Pickles Birthday Time" by Lacy Sunshine available
HERE
Using Victorian Winter Emily by Lacy Sunshine available
HERE
Judith
using Christmas Twigis (winter) by digistamps4joy available
here
Ciska
Using Inky Impressions
Merry Kissmas Penguins
You have to admit the Prizes are wonderful and the DT cards even better!! -
well you have until the 19th November to enter a Card or Project here, we are also back on Saturday with more inspiration from the Fab'n'Funky DT girls using some more of our wonderful sponsor images- go on - let's see your gorgeous cards- you never know you could be a Winner!!!
Anne-Marie
and the rest of the
Design Team x x